about us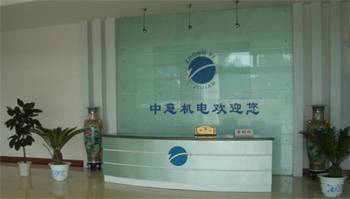 Zhongyi Electrical (Hubei) Blower Co., Ltd. is Sino-foreign joint venture established after the approval of Commerce Department of Hubei Province, it introduces the fan technology from Italy and specializes in the manufacturing of various blowers and fans. It covers 80000sqm, the construction area covers 33000sqm, the company owns fixed asset of 100 million Yuan RMB and the annual production capacity of 250 million Yuan RMB.

  The company is the high-tech enterprise of Hubei Province, it has more than 10 patents for invention and for utility models include 'mobile food transmission three-stage centrifugal fan', which fill in the blank in China and are used by many large-scale enterprises. The 'Zhongyi Electrical' blower products have won the 'China's top ten influential brand'. At present, the company has more than 300 employees, 60 of which are professional technicians, 8 of which are senior engineers and professors, 3 are experts from Italy. The company pays more attention to the research and development of leading technology, and it has established cooperation relationships with Xi'an Jiaotong University, Central China University of Science and Technology.

  The company has purchased more than 180 sets of automatic production and inspection equipments, it owns excellent technological equipment, advanced technological level, complete inspection method. It has built high-voltage electric power system, 1600KW grade automatic fan operation monitor station. All the products are inspected according to international standard and have passed the ISO9001 International Quality System Certificate.

   At present, the company can design and produce blower and fan with more than 60 series and more than 1000 varieties, the leading products include: cupola blower, gas-making furnaceblower series , sewage treatment blower series, mine floating blower series, coal washing blower series, blast furnace blower series, multi-stage blower with high flow, double-suction double bearing blower, sulfuric acid blower, K58 mine fan, and low noise, ventilated, dust-removal, food, light industry, submarine, high temperature, corrosion resistant, wear resistant and other blower series. The products are widely applied in casting, smelting, fertilizer, chemical, coal, steel, military industry, mine, building material, food, environmental protection, transportation, sulfuric acid, air conditioning and other industries.

   On the basis of reliable quality, excellent reputation, considerate service, reasonable price, adhering to the service philosophy of 'all for customers, for everything of the customers', we can provide the customers with more excellent services.